A Fast, Simple, and Accurate Roof Inspection
Smart homeowners know one of the best ways to protect their roofs is through inspections. Having your roof assessed after winter, before fall, and after major storms can help you catch damage before it becomes a major problem.
As homeowners ourselves, we know you want quick, safe, and accurate inspections from a honest and reliable team that won't try to upsell you on services you don't need. So, Falcon Exteriors offers state-of-the-art drone roof inspections through our trustworthy team of roofing contractors.
What to Know About Drone Inspections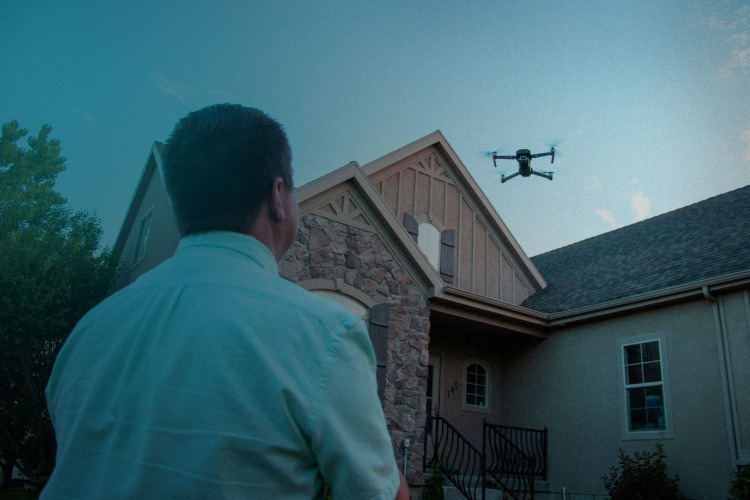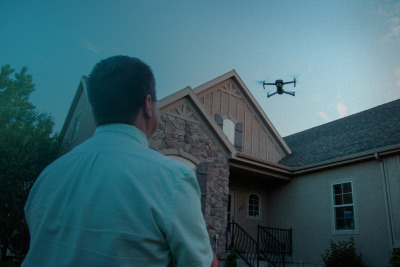 Drone inspections are not invasive to your home or property. They take very little time to gather a precise assessment and measurement of your roof. They are:
Faster—As quick as a 5-minute inspection
Simpler— A one-person inspection without ladders, measuring tapes, or other equipment
Safer— No climbing onto your roof for inspection
Damage-Free— No poking or prodding of current shingles or flashing for evaluation
Drone Roof Measurements
Through a drone inspection, our team provides on-site measurements of your roofline. Within seconds, we can have an estimate of the number of squares on your roof and provide a rough bid for repair or replacement.
Drone Storm Damage Assessment
Our drones use unbiased AI to show where hail damage has occurred, even if you can't see it with the eye. And the deep learning technology helps detect all matter of damage without anyone setting foot on your shingles.
Drone Images and 3D Home Models
Our drones gather aerial imagery and create inspection-grade 3D models of your home and roof to produce accurate measurements and assessments. We review these models to provide precise bids.
"Daniel and the Falcon Exteriors team is hands-down the best group I've worked with when it comes to exterior home work. I used a prior roofing company to repair a leak caused by storm damage at my home, only to have the leak return 6-months later. After following a recommendation, I went with Falcon Exteriors and I'm so glad I did."
Our Falcon Exteriors roofing team makes your property our number one priority. If your home's been damaged, we are happy to represent your needs with your insurance company and make sure everything you need is paid for. Our drone inspections are more accurate than climbing on the roof, so we can give you the best step for protecting your home moving forward.