Get the Best Seamless Gutter Installation in the Atlanta Metro Area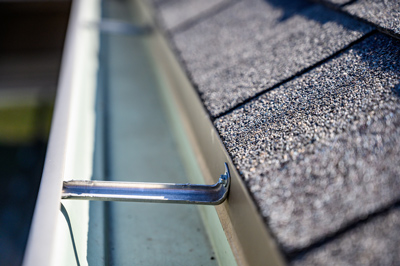 If gutters don't work properly, your home can experience moisture damage, leading to costly repairs. Gutters may be small, but their function is vital to your home's integrity. They direct water away from your home's walls, windows, and foundation.
At Falcon Exteriors, we understand the concern that comes with home exterior problems. We've helped hundreds of Atlanta Metro homeowners with their exterior renovations.
The Importance of Gutters
The purpose of gutters is to guide water away from your home. And gutter guards help keep them stay unclogged, so the water is channeled away without hindrance.
If your gutters are clogged, water can seep into your home's siding and more, causing expensive foundation problems.
Signs You Need New Gutters and Gutter Guards
1. Cracks in your gutters
Small cracks in your gutters may look harmless, but they can turn into larger cracks and damage fascia boards, shingles, and your foundation.
2. Pools of water around your foundation
If you spot pools of water or mildew near your foundation, there may be a clog in your gutter or another defect causing the problem.
3. Sagging gutters
Sagging gutters may indicate they're weighted down with water, aren't draining properly, or clogged with debris.
"Falcon Exteriors installed gutters and Leaf Sentry gutter guards for me. Brad and Brandon went the extra mile to make sure the color was correct and that the project was completed to my liking. I would definitely recommend and use them again.
Thanks Guys !"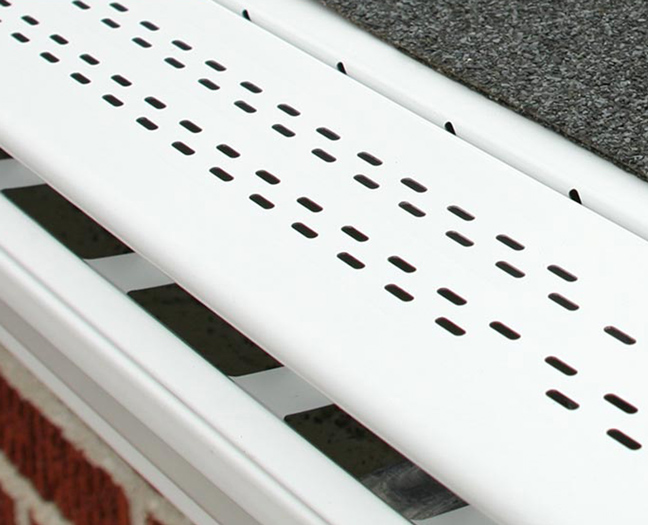 Advantages of 6-Inch Seamless Gutters
At Falcon Exteriors, rather than repairing old gutters, we offer premium 6-inch gutter installation. Seamless gutters decrease the possibility of leaks.
Although 5-inch gutters are standard, Falcon Exteriors installs 6-inch gutters. The larger gutter can handle up to 40% more water, giving you several benefits such as:
Greater Foundation Protection
Fewer Siding Stains
Decreased Possibility of Drainage Problems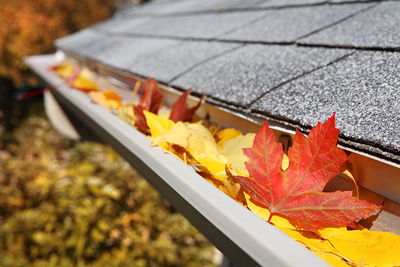 Get the Most Effective Clog-Preventing

Product on the Market

Leaf Sentry gutter guard installation:
Uses surface tension to channel rain into the gutter.
Prevents leaves, sticks, and other debris from clogging your gutter.
Attaches tightly to your gutter, giving you a permanent solution to prevent clogs.
Choose from 16 colors to match your home exterior.
Select from a regular panel or high-flow panel.
Backed by a lifetime manufacturer's warranty.
Contact Falcon Exteriors, a dependable gutter guard installation contractor.
Don't settle for an inferior seamless gutter installation contractor. Get superior materials and installation from Falcon Exteriors.
Superior Customer Service — We treat your home with care and respect.

Premium Products — Get 6-inch seamless gutters, and Leaf Sentry Gutter Guards.

Outstanding Outcomes — Gain confidence your gutter system will work even in the worst of storms.