Get the Services You Need for Your Home
In Atlanta and the surrounding metro area, storms and harsh weather can wreak havoc on your roof, siding, and gutters. And if your home exterior isn't well maintained, it's even more vulnerable.
At Falcon Exteriors, we understand how overwhelming it can be to have a declining or storm-damaged home exterior. Our simple repair process will restore your home's beauty and integrity again, giving you peace of mind.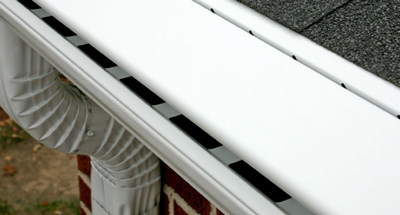 Gutters and Gutter Guards
Faulty gutters can allow water to seep into your siding and cause major damage. Protect your home with new gutters. We offer full gutter installation, and secure gutter guards to protect them.
6" Seamless Gutters — Gutters without seams not only look great, but also decrease the potential for leaks.
Leaf Sentry Gutter Guards — Get this long-lasting solution to prevent clogs in your gutters. You'll have confidence your gutters are performing as they should. With gutter guards, you never have to clean your gutters again. They allow rain into your gutters while keeping leaves and other debris out.
Vinyl Windows
As a windows replacement contractor, Falcon Exteriors offers a wide variety of replacement window options to fit your home's style, including cost-effective vinyl windows. Transform your home—inside and out—with energy-efficient vinyl window replacements.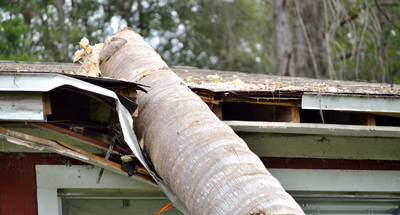 Emergency Siding and Roof Repair
When your roof gets damaged, repairs need to be made promptly to prevent more loss such as mold, or serious moisture damage that can compromise your home structurally. We understand roofing emergencies are time-sensitive, so we work quickly and efficiently to restore your roof.
Roof Tarping — We tarp your roof temporarily after damaging storms to cover openings until it's repaired or replaced. Note: Due to liability and safety, tarping can't be done during the storm.
Emergency Services — Falcon Exteriors provides emergency services for Tyrone and the Atlanta metro area.
Exterior Painting
As an exterior painting contractor, Falcon Exteriors offers premier painting to bring a refreshing new look to your home. Get the perfect color combination for your siding, trim, and front door.
Don't settle for an inferior repair contractor—particularly in an emergency.
Exceptional Customer Service — We treat your situation with care.

Problem-Solving Repairs — We recommend the best product to solve the problem and prevent future trouble.

Strict Installation Standards — As Remodel Association of Georgia members, you can feel secure in partnering with us for your project.