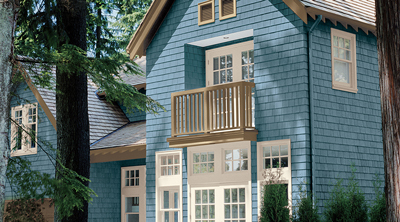 Exterior House Paint For Your Atlanta Area Home
When a home's outermost coating fades, flakes off, or bubbles, it can give an unsightly appearance and lead to moisture penetration and costly repairs. Preserve your dwelling with exterior house paint.
As an exterior painting contractor, Falcon Exteriors helps guide you through the color selection process to find the perfect fit for your home.
Signs You Need Exterior Paint
1. Peeling, flaking, or cracking paint
When exterior paint starts coming off your home, act quickly to avoid costly moisture damage.
2. Time for an exterior facelift
If the color of your home doesn't match your taste, it's time to upgrade.
3. Worn out caulking
Your home's doors, windows and trim are sealed with caulking to prevent moisture damage or pest infestation. As caulking ages, it loses elasticity and doesn't protect your home. It's important to have your home professionally re-caulked and then painted.
4. New construction
When homes are newly constructed, often builders use low-quality paint, so plan to paint your new home within 5 years to protect it from the elements.
5. Worn out paint
If your home has wood siding, it should be repainted every 3-7 years to keep it well sealed. If it has fiber cement siding, you only have to paint every 10-15 years.
6. Faded paint
Fading usually appears before chipping, peeling or cracking, so paint to avoid moisture penetration.
3 Benefits of Painting Your Home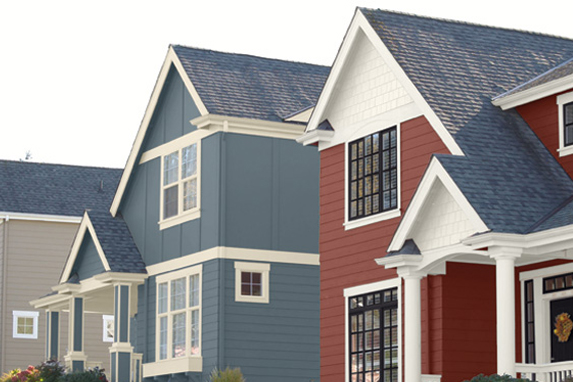 When you hire an experienced residential painting contractor in the Atlanta Metro area, benefits include:
Increase your home's value — First impressions last, so enhance your home's look with new exterior paint.

Display your home's beauty — Boost your home's curb appeal with a fresh coat of paint and well-coordinated accent colors.

Protect your home from the elements — Add a layer of protection to your home exterior.
Advantages of Sherwin Williams Paint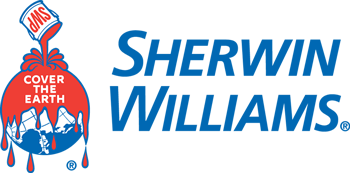 Professionally preferred paint
As a residential painting contractor, we take pride in using long-lasting Sherwin Williams paint for your exterior.
Enduring beauty
Poor quality paint takes more coats to cover your home and won't last. Get enduring beauty with Sherwin Williams paint that won't need to be repainted or touched up as soon as other types of paint.
Don't settle for an inferior exterior house paint contractor. Get superior painting from Falcon Exteriors.
Outstanding Customer Service — Your satisfaction is our top priority

Premium Exterior Paint — Sherwin Williams paint