Siding is exposed to the elements 24/7 and can take a beating due to severe storms, extreme heat, and intense sun exposure. As a homeowner, you want the optimal siding material for your home, giving you confidence in its ability to stand up to the weather elements.
Fiber cement siding is made up of cement, sand and cellulose, and delivers outstanding results to Georgia homes. The most popular brand of this superior siding material is James Hardie, and the great news is that the Hardie company created siding specifically for each region of the country.
Get the Climate-Specific HardieZone System for Ultimate Home Protection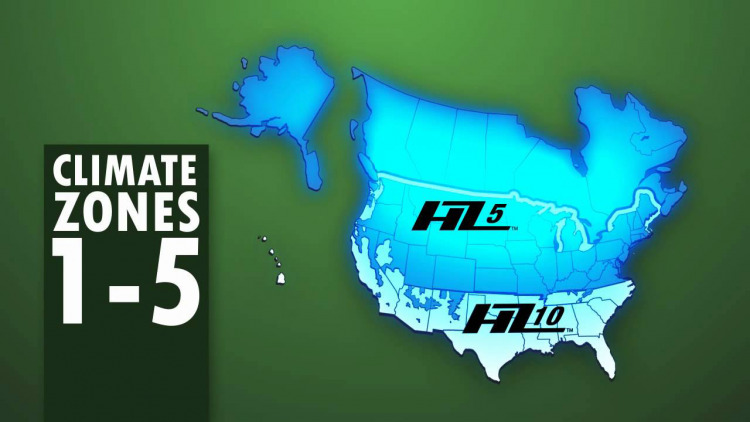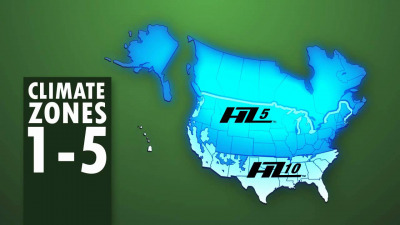 The James Hardie company studied the long-term impact eight individual climate variables have on various regions of the country. They developed the HZ10 product to stand up to the blistering sun, hurricane force winds, sheets of rain, and the humid heat of Georgia.
Enjoy the legendary durability and high performance Hardie siding offers, with the added protection of climate-specific features. This outstanding siding resists cracking, splitting, rotting, and swelling even after our annual tropical storm season.
HZ10 products are so well made, they come with a 30-year transferable warranty, giving you peace of mind.
Protect your home exterior with gorgeous HZ10 products that come in a variety of styles:
HardiePlank
Timeless lap siding to give your home a traditional look along with outstanding protection from the elements.
HardiePanel
Contemporary vertical siding that can be combined with HardieTrim to achieve the popular, rustic chic board-and-batten look.
HardieShingle
Get the look of cedar shake shingles without the tedious maintenance wood requires.
HardieTrim
Add the perfect finishing touch to your Hardie siding with attractive trim that accents your home's windows and doors with the same beauty and protection HardieZone delivers.
HardieSoffit
Protect the underside of your roof eaves and exterior porch ceilings with durable, beautiful HardieSoffit panels.
Get Enduring Color with ColorPlus Technology
When the HardieZone system combines with James Hardie ColorPlus® technology, you get both outstanding protection and lasting beauty. ColorPlus technology gives you color that lasts longer than a typical paint job. This durable finish is applied inside a controlled factory setting to optimize adhesion and give you a low-maintenance solution to your home exterior color. The uniform color looks fabulous both when it is installed, and years later!
The baked-on bond is cured between coats for optimal durability. It resists chipping, peeling, and cracking, so it will keep looking fabulous.
While vinyl siding and normal paint jobs fade on home exteriors, causing them to look drab over time, ColorPlus technology delivers UV resistance to give you long-lasting, vibrant color you can enjoy for years to come.
ColorPlus technology comes with a 15-year warranty, ensuring it won't chip, peel or crack. While most home exteriors need to be repainted every 4-8 years, ColorPlus technology only needs to be repainted every 15 years.
ColorPlus technology comes in gorgeous, designer-picked color combinations so you're sure to get the best look for your home. Choose from:
The Statement Collection™—Make a statement with your home exterior color combination. Select from the most common ColorPlus colors used in your region of the country. Locally stocked and readily available, these colors will complement your home's architecture and accent its most attractive features.
The Dream Collection™—Make your dreams become reality with over 700 ColorPlus technology finishes to choose from. The endless design possibilities of vibrant hues will bring out the beauty of your home.
Get the best color combination for your home by trying them on before you buy. Use James Hardie's Home Color Tool to experiment with ColorPlus technology colors on your home. Find the shades you'll love for years to come with this handy online tool that will solidify your choice with confidence.
Find out more about James Hardie siding in our James Hardie Siding Guide
Signs You Need New Siding
Is your siding damaged due to its exposure to the elements 24/7?
Does your siding show signs of cracking, peeling, or flaking?
Do you have missing siding boards on your home exterior?
Are you tired of the tedious maintenance your current siding requires?
Does your home exterior look drab and in need of an update?
Are you ready for positive change in your home's looks, curb appeal, and resale value?
Do you want to invest in a home remodeling project with a high return on investment (ROI)?
Benefits of Hardie Siding
Get long-lasting siding that will protect your home from the elements. Hardie siding lasts up to 50 years and is so strong that it stands up to Georgia weather 24/7.
Enjoy an outstanding 30-year warranty. Hardie siding is built so well, the company offers a 30-year warranty to homeowners who have their siding installed with a James Hardie Preferred Contractor.
Protect your family with fire-resistant siding. Hardie siding won't contribute to a fire. Its noncombustible makeup gives you peace of mind that your family is well protected.
Get outstanding customized beauty. The wide variety of color choices coupled with your choice of siding texture and style give you every opportunity to make your home look its very best!
Reliable Installation for Your Weather-Resistant Siding
Two primary factors contribute to the long-term performance of your siding: the siding material you choose, and the contractor you hire to install your siding.
At Falcon Exteriors, we are Remodel Association of Georgia members, and we offer exceptional customer service. Our team is trained by the James Hardie company to install Hardie siding. As a James Hardie Preferred Contractor, we install your siding according to the strict standards the Hardie company established. As a result, your siding performs as it was designed to, and your 30-year warranty is well protected.
Take a moment to learn more about James Hardie siding and how it can offer outstanding protection and beauty to your Georgia home.