Get Emergency Repairs Fast
Storm damage can wreak havoc on your home, and if it's not addressed promptly, more destruction can occur.
At Falcon Exteriors, we understand how destructive storm damage can be, and that's why we offer emergency help for both roofing and siding. We provide vital emergency services for homeowners in Tyrone and the Atlanta metro area.
When time-sensitive problems arise, get the repairs you need from reliable experts.
How to Define Emergency Repair vs. General Maintenance Repair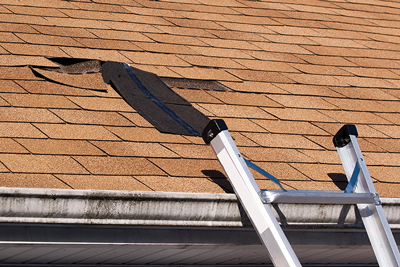 General Maintenance Repair
Same day service isn't needed when planning for general maintenance repairs. These can be scheduled for the future.
Roofing — Leaks and shingle damage can lead to structural problems if left unrepaired.
Siding — Keep your siding in great shape with regular inspections. Attend to minor repair needs so they don't become major problems.
Gutters — Gutters and gutter guards keep moisture away from your home and prevent problems like mold and wood rot.
Emergency Repair
A weather event or fire can cause the need for emergency roof or siding repair service. If a tree falls on your home, or high winds remove part of your roof or siding, you need quick emergency repair.
Storm Damage
When a roof is compromised, water penetrates your home. Prompt protective covering installed by a roofing repair contractor gives your home the protection it needs to avoid more damage.
Roof Tarping
Emergency roof tarping gives you temporary protection until your roof is repaired or replaced. A roofing contractor can install a secure tarp to your roof so you can rest at ease. Note: Due to safety and liability, we tarp after the storm, not during it.
Emergency Siding Repair
Storm Damage
When your siding is compromised, water penetrates your home. It's vital to get immediate emergency help from a siding repair contractor to prevent additional damage.
Insurance
In many storm situations, it is time for your insurance to shine. File a claim, and we can communicate directly with your insurance company.
Insurance Claims
When roof or siding damage occurs from storms, contact your insurance provider promptly. Falcon Exteriors is here to help and can represent your repair or replacement needs.
What Makes Us Different from other Atlanta Exterior Contractors?
Don't settle for an inferior repair contractor—particularly in an emergency. When you call us about an emergency, we come to your home that day, and take steps to protect your home promptly so you can feel safe again.